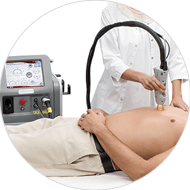 Laser Hair Removal
Tired of Shaving?
Tired of shaving, tweezing, or waxing to remove unwanted hair? Tired of unsightly and painful ingrown hairs? You may want to consider laser hair removal. Laser hair removal is one of the most common non-invasive aesthetic procedures in the U.S. Lasers are useful for removing hair from the face, leg, arm, underarm, bikini line, or other areas. They are able to selectively target dark, coarse hairs without damaging the surrounding skin.
The Candela GentleMax Pro® is arguably the most efficient and gentle hair removal laser in the industry. While results vary per person, most people see permanent hair loss with the GentleMax Pro after 9 sessions. Benefits of laser hair removal include:
Speedy treatment
Safe if properly performed
Effective for permanent hair reduction
Less painful than other hair removal methods
Laser hair removal is more than just "zapping" unwanted hair. It is a medical procedure that requires training to perform and carries potential risks. Our medical aesthetician is fully licensed, trained, and insured to perform laser hair removal procedures. Call to schedule an appointment today!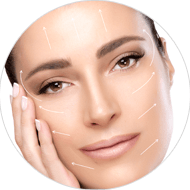 Skin Tightening & Rejuvenation
Want to look younger & remove damaged skin?
Enjoy a more youthful appearance with laser skin tightening and rejuvenation from Health Fit M.D. All laser skin treatments are a non-surgical procedure that reduces the appearance of wrinkles, loose skin, damaged skin, and pigmentation. An infrared light source heats the collagen under the surface of the skin, causing the skin to contract (tighten). The results of laser skin tightening procedures are noticeable immediately after treatment, and no downtime is required, making this a very popular procedure.
Safe
Effective
No Downtime
Immediate Results
No Surgery Required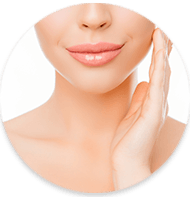 Botox & Dermal Fillers
Want to diminish facial lines?
Now offering BOTOX®, Dysport & Dermal Fillers such as Juvederm®, Restylane®, and more.
What is BOTOX®?
BOTOX® Cosmetic is the only approved treatment to temporarily improve the appearance of both moderate to severe frown lines between the brows and crow's feet lines in adults.
What are Dermal Fillers?
Dermal fillers help to diminish facial lines and restore volume and fullness in the face.
 Dermal fillers can be used to:
Plump thin lips
Enhance shallow contours
Soften facial creases and wrinkles
Improve the appearance of recessed scars
Dermal fillers can be very helpful in those with early signs of aging.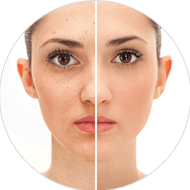 Microneedling
Want to remove damaged skin?
Microneedling Skin rejuvenation or collagen induction therapy is a well-practiced and minimally invasive way to kick-start your body's natural healing ability, resulting in healthier, younger-looking skin!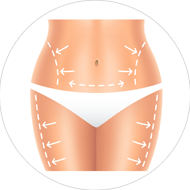 Morpheus Treatments
Skin Rejuvenation
Morpheus8 RF Microneedling combines a microneedling treatment with radiofrequency energy to rejuvenate resurfacing treatment that stimulates collagen production. As the deeper layers of the skin are targeted, collagen production will reorganize itself to begin a natural anti-aging process. No damage occurs to the dermis, and this procedure delivers excellent results.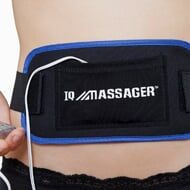 Muscle Therapy
Do you have muscle pain?
Are you suffering from muscles that are tense or in pain? Ask a professional at Health Fit M.D. if the IQ Tens Stimulator by IQ Massager is right for you. The IQ Tens is the latest in muscle therapy and electric muscle stimulation. Using TENS (Transcutaneous Electrical Nerve Stimulation) and EMS (Electrical Muscle Stimulation) technology, this product relieves tension and muscle aches without help from prescription drugs or a chiropractor.
The IQ Tens is cleared by the FDA as a Class II medical device and comes with a 5-year warranty. Consult a physician or purchase online today!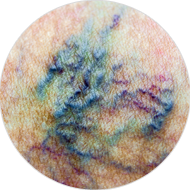 Leg & Facial Vein Treatments
Lessen the appearance of facial or leg veins that are showing through the skin with laser vein treatments at Health Fit M.D. We treat spider veins, which look like tiny squiggles on the skin's surface. Ask your doctor if you are a good candidate for laser vein treatments to rule out any medical problems.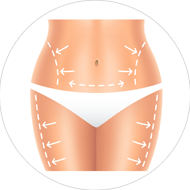 Body Contouring
We can remove excess fat.
Body contouring is a non-invasive alternative to weight loss surgery. Using the Zerona laser, our licensed aesthetician can effectively remove excess fat from the waist, hips, and thighs without the complications of surgical weight loss. Body contouring is considered a safer alternative to surgery as it does not involve bruising, swelling, tissue damage, or other issues associated with surgical procedures. Zero pain! Zero surgery! Zero Downtime!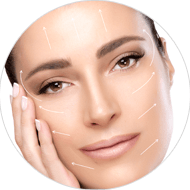 ZO Skin Health
World's most innovative complexion
ZO Skin Health has developed a wide spectrum of advanced skincare protocols and products. They include therapeutic treatment protocols, highly effective products and daily skincare solutions that create and maintain healthy skin. Based on the latest scientific advances in skin therapy technologies, these products and protocols help physicians to provide continuous skin health for all skin types, genders and ages. ZO® Skin Health have created products that use some of the most technologically advanced ingredients and even more effective formulas in two main categories: ZO® Skin Health and ZO® Medical. 
ZO® Skin Health for effective daily skincare

ZO® Medical to treat skin disorders and chronic conditions

Latest in skin care scientific advances