Morpheus8 RF Microneedling, Gulfport MS
Microneedling in Hyperdrive
Morpheus8 is not your typical microneedling treatment in Gulfport, MS. Morpheus8 goes above and beyond as a full-body, non-surgical, anti-aging device that offers serious skin-tightening solutions because of the innovative addition of radiofrequency.
Morpheus8
Skin Rejuvenation
At Health Fit M.D. Gulfport, MS
What is Morpheus8?
Morpheus8 RF Microneedling combines a microneedling treatment with radiofrequency energy to rejuvenate resurfacing treatment that stimulates collagen production. As the deeper layers of the skin are targeted, collagen production will reorganize itself to begin a natural anti-aging process. No damage occurs to the dermis, and this procedure delivers excellent results.
IS MORPHEUS8 RF MICRONEEDLING IS RIGHT FOR ME?
The Morpheus treatment has the advantage of tightening loose skin. Morpheus8 RF Microneedling is used primarily for the following conditions:
Wrinkles
Acne scars
Skin discoloration
When will you see results?
Within 24 to 72 hours after your treatment, tiny scabs will form at the microneedle points but will heal quickly on their own. In three to four weeks, your skin will see noticeable results. Your aesthetic expert will discuss how three or four additional treatments scheduled three to four weeks apart can provide optimal results.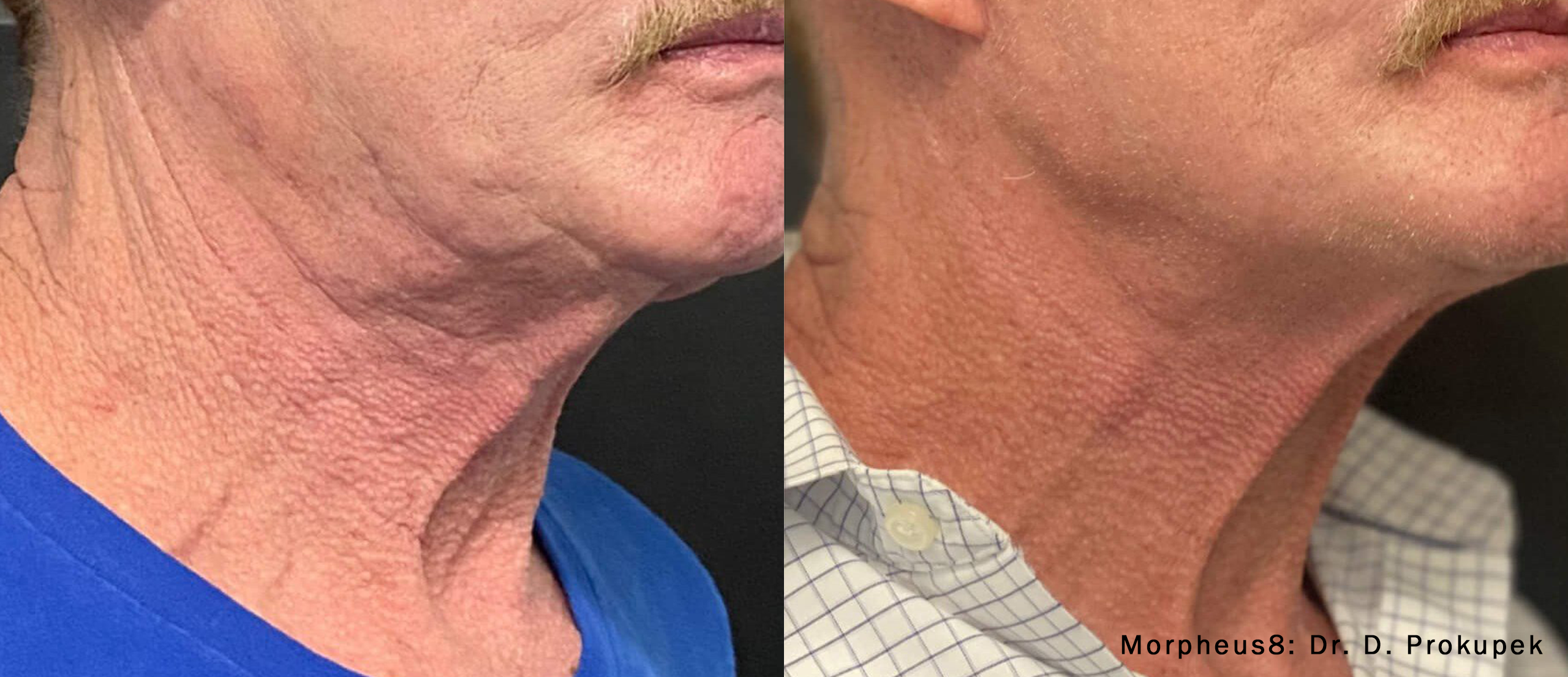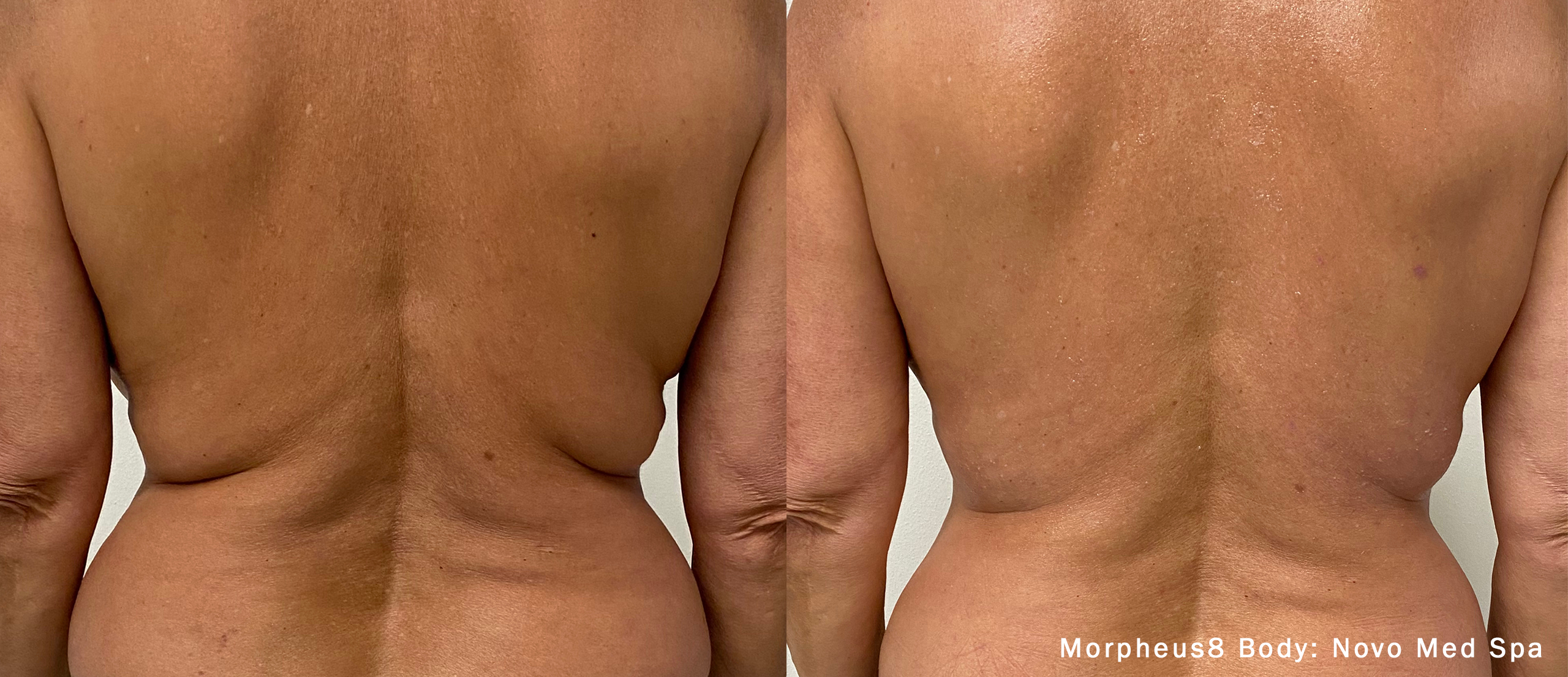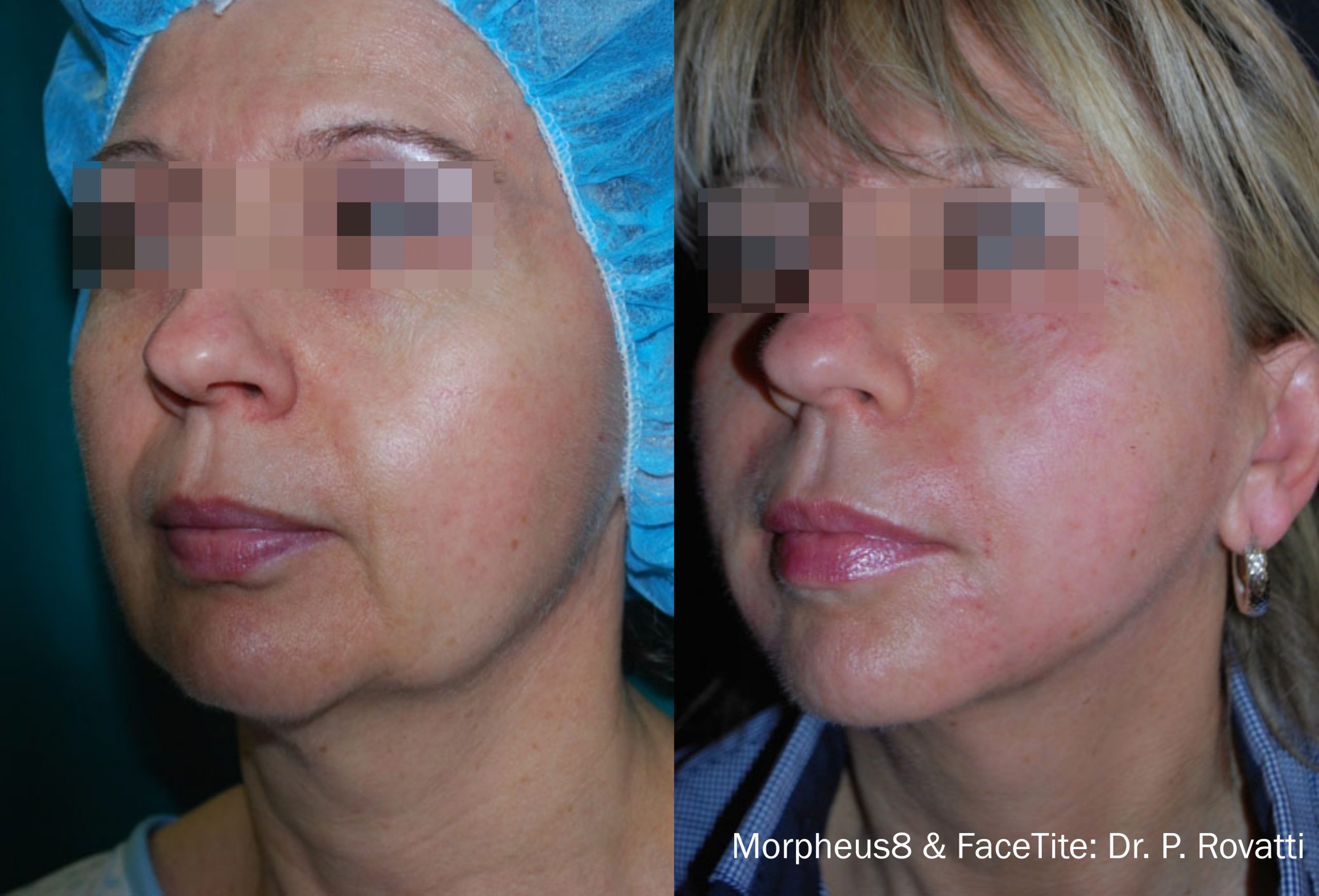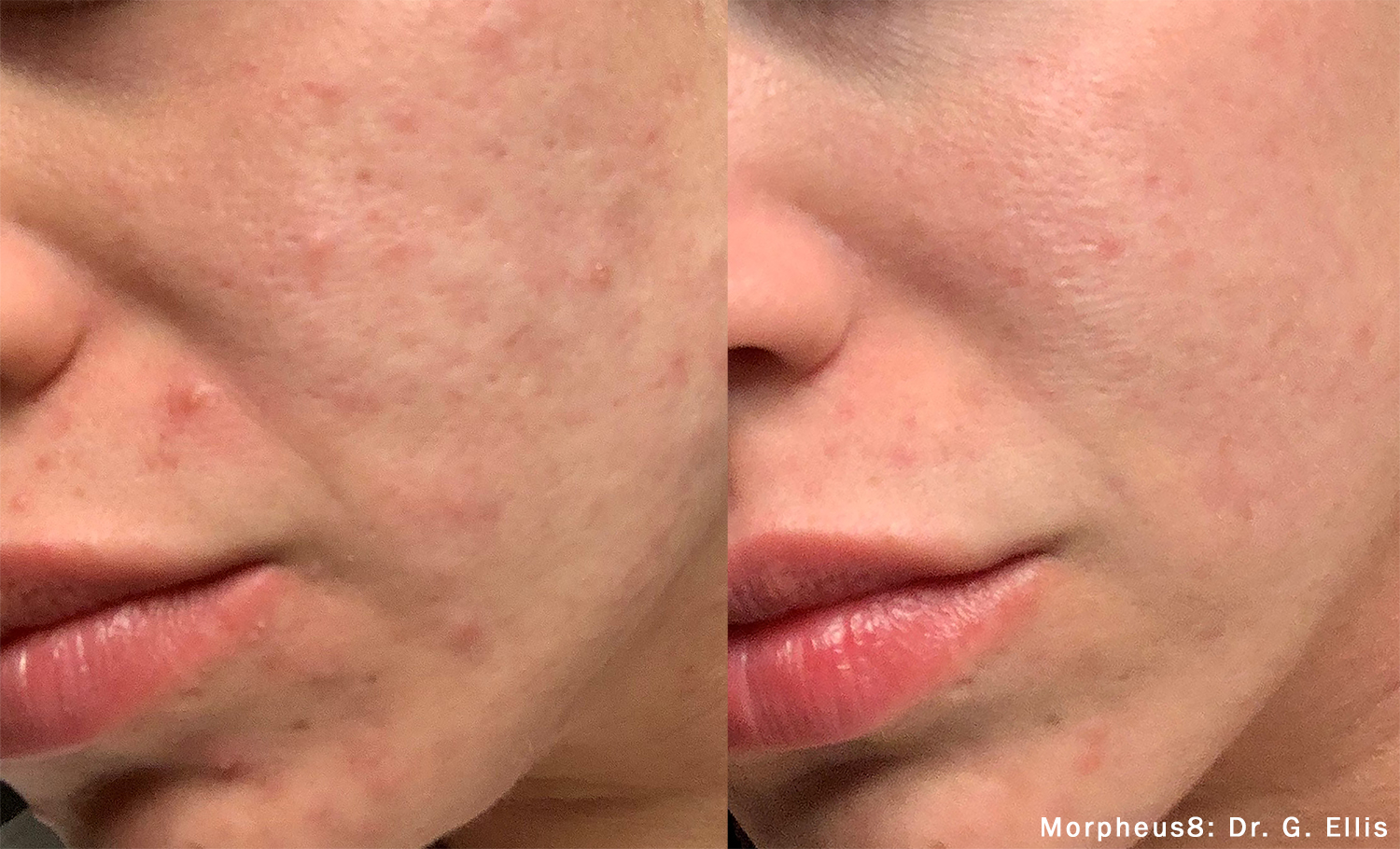 MORPHEUS8 RF MICRONEEDLING WITH PRP
As an added benefit to your microneedling treatment, we can add your platelet-rich plasma (PRP) to your microneedling treatment. Before your treatment, your aesthetic specialist will do a blood draw, which is then taken to be separated for the regenerative cells, platelets, and growth factors that make up your PRP. After your aesthetic specialist completes the microneedling portion, your PRP solution is then applied to your skin to improve your skin's texture to stimulate collagen production.
MORPHEUS8 RF MICRONEEDLING PROCEDURE
Similar to the microneedling procedure, Morpheus8 sends radiofrequency energy deep into the skin's deepest layers to trigger collagen and elastin production that microneedling alone cannot do. Once the numbing cream is applied, the Morpheus8 handheld device is used to make minuscule perforations to the skin. Then the RF energy penetrates deep into your dermal layer, creating a tightening effect. Your whole treatment is about two hours and delivers exceptional results.
Unleash the Best Source of Collagen: Your Own Incredible Biology
With FDA-approved Morpheus8 from lnMode, you leverage the two most powerful skin rejuvenation technologies–microneedling and radiofrequency– to Prompt your body to ramp up new collagen and elastin production.
WILL IT HURT?
The use of microneedles is relatively painless. Any discomfort may be relieved by the use of numbing cream. If you choose to add the PRP to your treatment, the quick procedure is similar to a blood draw, so with anything, just mild discomfort.
WHAT ARE THE RISKS?
The expectation with any cosmetic procedure is that there is always an inherent risk. However, complications are rare. Morpheus8 offers controlled RF energy, and the treatment is proven to be safe and effective. Serious but rare complications include blisters, scarring, extreme pain, and hyperpigmentation concerns.
HOW MUCH DOES RF MICRONEEDLING COST?
Each treatment price will vary for each patient. There are different factors to consider, such as the size of the treated area, the number of areas, whether you choose to add on PRP to your treatment. Your aesthetic expert will guide you through the options that suit your skin conditions. Allura Aesthetics offers payment and financing options for your convenience.
HOW LONG IS RECOVERY?
Depending on your specific treatment, your downtime will vary from two days to two weeks. You will experience some redness and swelling with the possibility of bruising. You will need to give your skin time to heal. Your aesthetic expert will provide you post-treatment instructions and address any concerns you may have about your procedure.
DOES MY INSURANCE COVER IT?
Morpheus8 RF Microneedling treatment is a cosmetic procedure and is typically not covered by insurance. It's best to check with your health provider about your coverage options.
Make an Appointment
Please call (228) 206-0542 to book your consultation.
Results will vary depending on each patient's skin-related concerns. Our aesthetic experts will work with you to achieve your desired skin results.
A $50 booking fee must be paid over the phone to secure your appointment. All fees go towards your first visit. 
Disclaimer:
*Every patient is different and may experience different results from participating in any of our programs. Please discuss goals and expectations with our medical providers.
Also Serving: D'Iberville, MS, Bay Saint Louis, MS, Diamondhead, MS, Biloxi, MS, Long Beach, MS, Pass Christian, MS, Ocean Springs, MS, Gautier, MS, Pascagoula, MS, Saucier, MS, Wiggins, MS, Waveland, MS