Why Health Fit M.D. for Body Contouring?
Zerona Z6 is a full body fat loss treatment, applied externally, that targets areas of stubborn fat. It is the first laser specifically designed for body contouring. The Zerona Z6 is FDA Market-Cleared, non-invasive, and clinically tested. The laser targets excess fat by emulsifying fatty tissue through the use of cold laser technology developed. It provides an alternative fat loss treatment without the adverse side effects associated with surgical and other weight loss procedures like liposuction, cryolipolysis and body wraps.
How
Zerona Body Contouring
Works
Zerona works by using its (6) adjustable heads to target the fat cells beneath the treatment area creating a temporary opening within the fat cell to allow the fatty liquids to drain out of the cell and be flushed out naturally, through your lymphatic system. The Zerona procedure creates an overall body slimming effect that can be used to reduce fat in your: Waist, Chest, Pecs, Back, Neck, Arms, Thighs, Hips, Ankles, and more!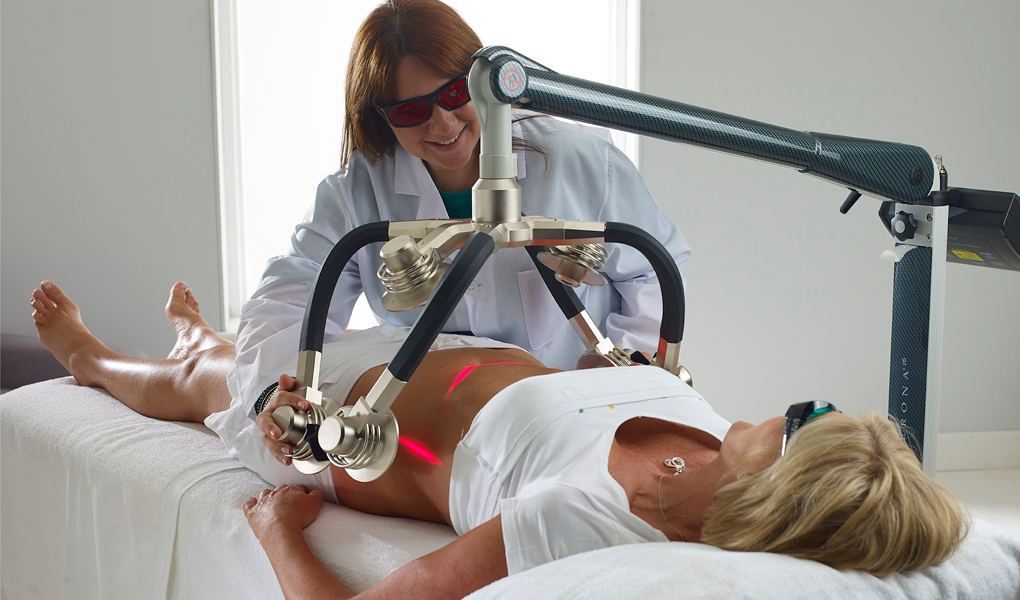 I have to tell you about the amazing results I had with
Zerona. I purchased 12 treatments, and about 7 treatments in is when I started seeing results with my clothes fitting better. By the end of the 12 treatments, I lost 8 inches in my waist. WOW!
I couldn't believe the results and how easy and painless this treatment was. I have had sculpture done in the past it was painful and I did not have any results from this procedure. I am very happy with my results and I highly recommend Zerona. Dr. Shannon and the staff at Wellness and Weightloss are very nice and professional.
CERTIFIED PROVIDER
Health Fit M.D. in Gulfport, MS, uses the Zerona® fat loss laser as a non-invasive alternative to weight loss surgery. The laser performs a body contouring procedure that effectively removes excess fat without the complications of surgical weight loss. The technology used in the Zerona laser was originally intended to assist with liposuction procedures; however, it was found that the laser alone was enough to reduce inches from the waist, hips, and thighs. It is considered a safer alternative to surgery as it does not involve bruising, swelling, tissue damage, or other issues associated with surgical procedures.
Other benefits of the Zerona laser:
Easy!

Painless!

Zero Recovery Time!