P-Shot®
 

in Gulfport, Mississippi
IMPROVE YOUR SEXUAL HEALTH & VITALITY.
The Priapus Shot®
The Priapus Shot® is designed to deliver lasting improvements in sexual performance for men, especially in those who have lost function due to an enlarged prostate, prostate cancer, the after-effects of surgery, drug side effects and other conditions, including diabetes.
Unlike many of the other treatments for male sexual dysfunction, the Priapus Shot® is a stress-free treatment. You don't have to fear side effects, such as stroke, headaches, heart attacks, or erections that last for hours. Many men experience added benefits from the Priapus Shot®, achieving not only improved sexual function but a boost in desire as well.
The Priapus Shot® procedure begins with a quick and easy blood draw. Then, using a proprietary technique, the growth factors are extracted from the blood and concentrated in the PRP. The PRP is then injected into areas of the penis that are most important for sexual response. These areas are numbed with a local anesthetic cream before injection, yielding little or no discomfort during the procedure.
Process & Results
P-Shot®
Step 1.
We apply numbing lidocaine cream to the penis.
Step 2.
A small amount of blood is drawn from the arm. Using a centrifuge, one of our doctors isolates platelets from that blood (platelet-rich plasma, or PRP), all within about 15 minutes in the office.
Step 3.
The platelets are then "activated" to release at least eight growth factors that would normally be used to rejuvenate tissue.
Step 4.
The liquid is transferred into a syringe and injected into the penis (with a tiny needle) using a method that distributes the growth factors in the proper way.
Step 5.
A penis pump is used for 15 minutes. We recommend the usage of a specific penis pump immediately after the injection and to continue with a specific schedule for approximately 6 weeks after the procedure.
Step 6.
About 60% of men improve after the first P-Shot® and approximately 85% are thrilled after their second P-Shot®. It typically takes about 12 weeks to see the full effect, and some men may require a series of two or three P-Shots®, spaced 8 to 12 weeks in between, to reach their desired potential.
How Does the Priapus Shot® Work?
Platelet-rich plasma (PRP) contains many growth factors and healing factors, and it has regenerative abilities and thus stimulates healing and rejuvenation. The resulting benefits typically include tissue growth that increases growth of new blood vessels and improved circulation within the penis, stronger erections, increased sensation and pleasure, and enhanced sexual performance. Some men report changes in girth and length of the penis. Many of these benefits are experienced immediately after receiving the injection. And, because the treatment uses the patient's own blood-derived plasma, it is non-allergenic and free of harmful side effects.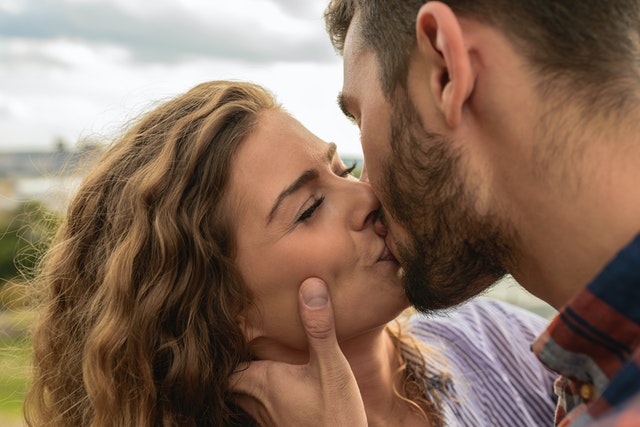 Treatments that pair well with P-Shot&reg
Paired treatments
Z Wave Erectile Dysfunction (ED) Treatment
TESTOSTERONE HORMONE TREATMENT