EMSELLA® CHAIR IN GULFPORT, MS
Non-Invasive Solution to Urinary Incontinence
The EMSELLA® is a great option for women of any age who desire a solution for urinary incontinence. Due to natural factors such as aging, childbirth, or menopause, the pelvic floor muscles are not as strong as they might have been in a women's youth, causing leakage. If you suffer form a leaky bladder have a seat on the EMSELLA!
Have a seat! The EMSELLA is a kegal chair. A single session of  EMSELLA brings you thousands of contractions that one would not be able to do with traditional kegel exercises. What makes this treatment so effective is the in-depth penetration and stimulation of the entire pelvic floor area. The technology the EMSELLA uses is called HIFEM (high-intensity focused electromagnetic technology), which utilizes electromagnetic energy at a high frequency to stimulate the pelvic floor muscles. Sit back relax and fix urinary incontinence today!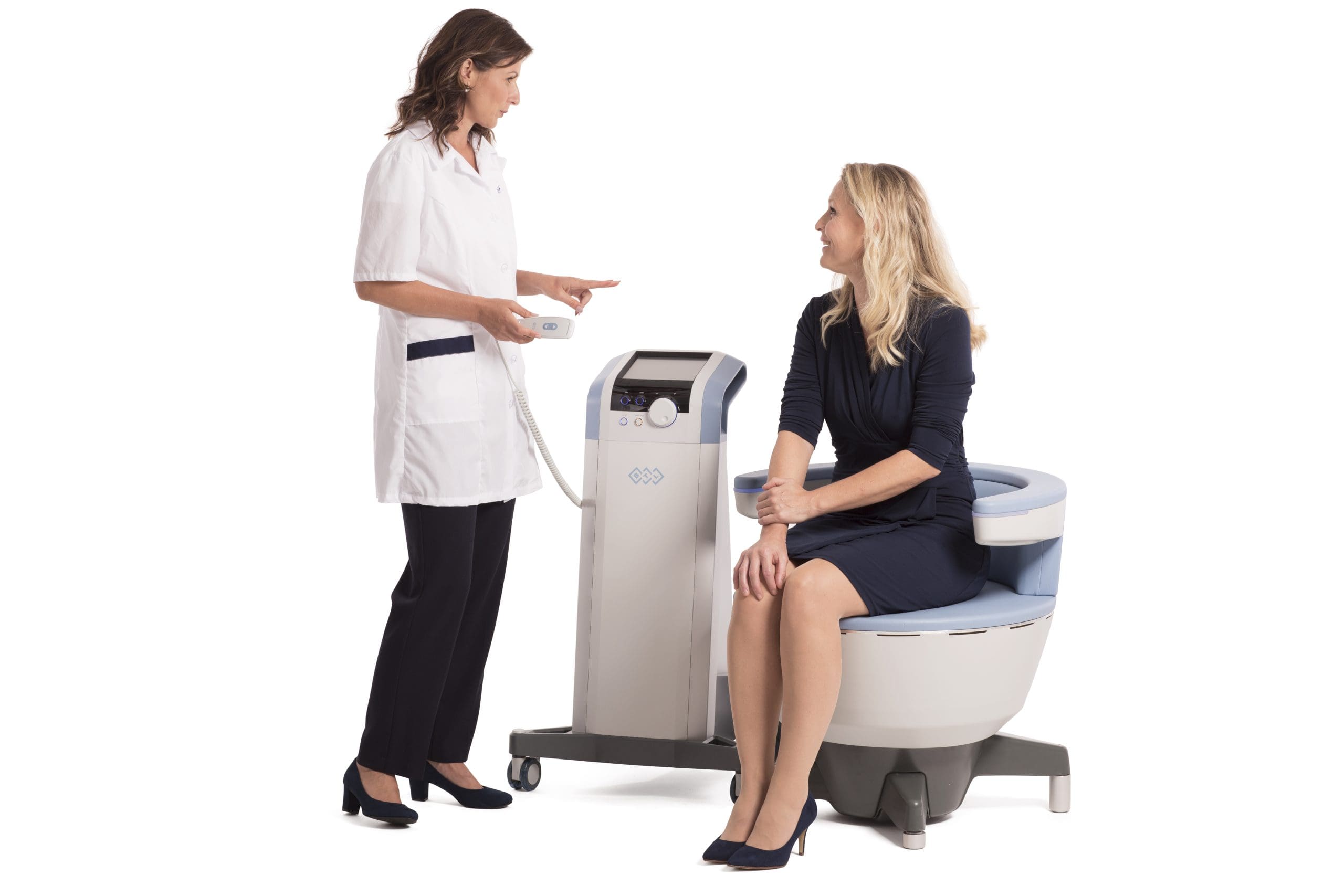 }

Treatment Duration - 28 Minutes



Recovery Time - None



Number of Sessions Required - 6 Sessions



Results Last - Up to 6 Months



Discomfort - Moderate Muscle Contractions
Common Questions about the EMSELLA® 
Does EMSELLA® really work?
Research shows that 95% of patients that used EMSELLA® had significat improvment of quality of life. EMSELLA® has been FDA approved for treating urinary incontinence in women.  
Am I a good candidate for EMSELLA®?
If you answer "yes" to any of the following questions, you are probably suffering from urinary incontinence.  Emsella is FDA cleared for treating urinary incontinence in women.
Do you leak urine when you cough, sneeze, or engage in sports activities?
Do you need to go to the bathroom often?
Have you refrained from intimate life in the last months out of insecurity?
How fast will I see results?
Following your first treatment patients can feel a diffrance almost immediatly. For the best results patients will need to use the chair 4 to 6 times. 
What does the procedure feel like?
You will experience tingling and pelvic floor muscles' contractions during the procedure. You may resume daily activities immediately after your treatment.
How do i get started?
Please call Health Fit M.D today to schedual a consultation with one of our highly- trained technitions. You can reach us at (228)206-0542.