Join us at Health Fit MD in Gulfport to celebrate the arrival of the EmSculpt NEO Bus Tour!
Tuesday, April 18, 2023 | 2:00 pm – 4:00 pm
Gulfport Office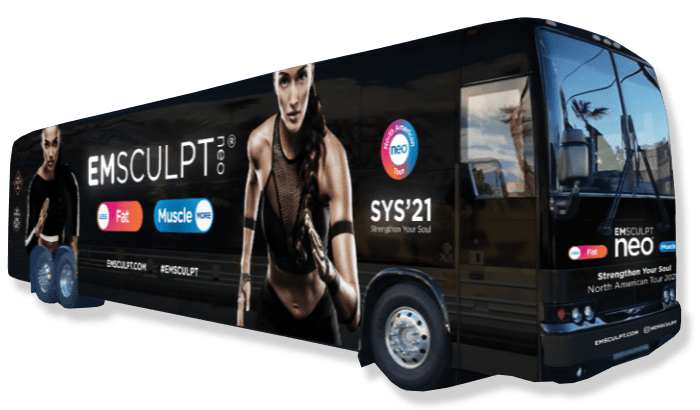 The EmSculpt NEO kills fat while building muscle in 30 minutes! Destroys 30% subcutaneous fat, and 18% visceral fat. The use of high-intensity focused electromagnetic (HIFEM) is equivalent to doing 20,000 crunches, lunges, squats… etc. Treat any major muscle group on your body!
The Emsella is FDA-cleared for urinary incontinence and sexual health.
Sit in the comfort of your own clothes and never break a sweat the Emsella has you doing just 11,000 kegals in 30 minutes!
All attendees get to try EMSCULPT NEO® and EMSELLA® FREE of charge.
Promotional pricing this day only!!
Use the form below to RSVP and receive more info.